Changing policy and practice
to ensure all New Jerseyans
Have Healthy Food,
Every Single Day
Stay Connected! Sign up for our informative e-news.
Fueling Change. Feeding All
Hunger haunts every corner of New Jersey. That's why a statewide response is critical. Hunger Free New Jersey, a program of Center for Food Action, leads that effort, educating the public and decision-makers about hunger — its causes, its solutions. We mobilize diverse organizations. We push for sweeping changes so every single New Jersey resident has healthy food to eat — every single day.
News About Hunger In New Jersey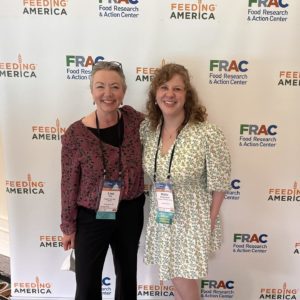 Earlier this month, Hunger Free New Jersey attended the Food Research and Action Center's National Anti-Hunger Policy Conference. We learned and shared about anti-hunger policy with advocates from across the country, as well as quite a few from right here in New Jersey.
Read More »
Feeding NJ Kids
Working with partners across New Jersey, Hunger Free New Jersey is advancing efforts that reduce childhood hunger through expanding and linking federal nutrition programs.
Strengthening SNAP
The Supplemental Nutrition Assistance Program, SNAP, aka food stamps) is the nation's first line of defense against hunger. We work to protect and strenthen this important program.
More About Hunger in New Jersey
Our Latest Reports & Fact Sheets